In this very article, I have written an in-depth review of Mamaearth Vitamin Face Serum. I have been using this serum from the past few weeks & I will share all my experiences in this article of Mamaearth Face Serum Review.
First of all, I will talk about my skin type. My face skin is one of the worst thing which I hate about my body. It is oily & sticky. Also, It is full of dark spots & pimple spots.
So, I decided to work a bit on my face & I thinked of the best brand which is available in the market. Then, I came to know about Mamaearth. The products of this brand is extraordinary & worthy. Also, they show better results. If you want to check the price of this product, click on the button below:
So, I purchased all the necessary things for my face from the brand Mamaearth. I bought the Mamaearth face wash and Face cream. Then, I came to know that this two is not enough. So, I bought the face serum also.
Also See: Best Organic Face Wash
Initially, I started using the face wash & face cream only. Although these two worked well but the process was bit slow. So, I decided to go with the face serum & include it in my daily face care routine.
I started using this face serum 4 weeks ago & I can definetly say that I have seen changes in my face. The dark spots started getting lighter & skin tone is getting even toned. Now, let's see each thing in detail about this Mamaearth Face Serum Review.
Benefits of Mamaearth Face Serum
After using this face serum, you can get a lot of benefits for your face. I am mentioning a few of them below:
Promotes Even Skin Tone
This face serum consists Vitamin C & gotu kola which reduces pigmentation on your face & gives you a clearer looking face. The natural goodness of this ingredient is the best your face can get in your daily routine.
Fights Free Radical Damage
With this face serum, you can say goodbye to the damage caused to your face from sun. The Vitamin-C & gotu kola fights with the free redical damage, which replenishes your skin to its healthy radiant form.
Must See: Best Anti-Ageing Cream
It has Lightweight Formula
After using this face serum, I don't even feel that I have applied anything in my face. It is so lighweight that you won't even feel it on your face.
This vitamin C serum is crafted with extremly lightweight formula & it also has a watery texture that absorbs quickly in your face. It penetrated deep inside your face & promotes healthy radiance.
Chemical Free Formula
This face serum is free from Sulfate & Phthalate. Also, it is free from parabens & silicones that can cause hormonal changes in your body.
How to use Mamaearth Face Serum
The most annyoing & stressful thing is to properly apply a face serum. If you don't know how to use a serum properly on your face, you will end up getting zero results. So, below are the steps of using Mamaearth Vitamin-C face serum:
1st Step: Use the dropper to get the serum out from the bottle by squeezing the top.
2nd Step: Apply 3 to 5 drops of this face serum on your face & neck area twice a day.
3rd Step: Massage it in an upward circular motion & massage continuously till it gets absorbed.
4th Step: During the day time, follow it up with a sunscreen.
Mamaearth Face Serum is Suitable for?
This face serum is suitable for all skin types & all men & women of age above 15 years can use it. So, no matter if your skin is dry, oily, or mix up, you can use this face serum without any problems.
Check this too: Best Sunscreen in India
Key Ingredients of Mamaearth Face Serum
There are a lot of ingredients used in this face serum. But, it would be lengthy & irrelavant to mention all of those in detail in this article of Mamaearth Face Serum Review. So, I am mentioning few of them below.
Vitamin-C
Vitamin C is one of the most significant ingredient of this face serum. Also, the name of this face serum is Mamaearth Vitamin C face serum. This ingredients is well known for fighting against sun damage.
Vitamin C not only fights against sun damage, but also provides radiance to your skin. Besides, this ingredient also helps in smoothing and firming the skin by inducing the regeneration of new skin cells.
Also see: Best Body Lotion
Gotu Kola Oil
The Gotu Kola oil is loaded with excellent hydrating & antioxidant properties which works amazingly in restoring the skin's elasticity and promotes collagen synthesis in your skin while improving skin firmness.
Niacinamide
This ingredient is well known for its anti-inflammatory properties. It evens your skin tone & also helps in restoring your skin elasticity or radiant & youthful glow.
Pros & Cons of Mamaearth Face Serum
Texture of Mamaearth Face Serum
This Mamaearth face serum is watery in texture & it doesn't makes your skin oily. This face serum is enriched with natural ingredients like Vitamin-C, Gotu Kola, and Niacinamide that promotes even skin tone, fights free radicals which leaves your skin with a natural glow.
So, this was our article on Mamaearth Face Serum Review. If you have any further query, feel free to ask us on our mail Id. You will get it on the contact us section.
Besides, if you want to see the latest price of this product on Amazon, you can click on the below button to check it.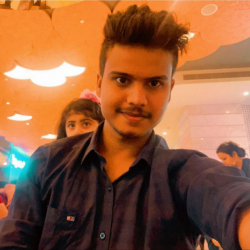 Latest posts by SaurabhDeep
(see all)