If you see this article, then I can say that you are sick of using branded & chemical shampoos. I was also in the same situation as you when I thought of shifting to herbal shampoo. So, I decided to make an article on Khadi Shampoo Review.
After getting sick of trying all the chemical shampoos, I thought of shifting to organic & herbal shampoos. And, after moving, I must say that it was one of the best decisions of my life.
The best thing about herbal shampoos is that they don't have side effects. And, I can blindly say that anyone would not hesitate to try products that have 0 side effects. You can check the current price of this khadi herbal shampoo by clicking in the below button.

After all the required research, I finally decided to buy the Khadi herbal shampoo. I have purchased the KHADI NATURAL Ayurvedic Amla and Bhringraj shampoo from Amazon.
If you want to buy after reading this review, you can also click on the below links and buy this product from amazon.
So, without wasting any further time, let's kick start the article of Khadi Shampoo Review.
How to Properly Use Khadi Natural Shampoo
As per your hair length, take an adequate amount on your palm.

Apply this shampoo thoroughly on your wet scalp & start massaging for around 2-3 minutes.

Rinse it thoroughly.

Apply conditioner (If required)
Essential Ingredients
There are a lot of natural & healthy ingredients used in the making of this shampoo. These ingredients make this shampoo efficient & worthy. So, let's see the key ingredients of this shampoo in detail in our article of Khadi Shampoo Review.
Amla
Amla is rich in vitamin C, minerals, and antioxidants which helps the delayed loss of pigment from the hair. This hair also helps in slowing down of greying of your hair.
Bhringraj
You must have seen hair oils containing Bhringraj. This is an essential ingredient for hair protection & care. Bhringraj is rich in Vitamin E, which helps in improving the blood circulation of the hair follicle and roots that prevent balding and promotes hair growth.
Reetha
This ingredient is also known as Arishtak in Ayurveda and "Soap nut tree" in India. This ingredient is famous for making your hair shiny, healthy and lustrous.
Aloe vera
Aloevera is rich in Vitamin A, C, and E. It helps you in cell turnover, promoting healthy cell growth and shiny hair.
Benefits I got after using Khadi Shampoo
So, in this segment, I will let you know the benefits I noticed after using the khadi herbal shampoo.
After using this herbal shampoo, I noticed less hair fall. Before this, it used to fall around 30-40 hairs per day while bathing. But, after using this shampoo regularly, I felt a lot of difference.
After using this shampoo, my hair stopped falling. Previously, It was around 30-40 hair falls per day. But now, my hair falls around 5-7 hair per day. Isn't it amazing? Yes, it is for me. Also, I am sure that you will feel this difference too.
Prevents Dandruff
Dandruff is the most annoying thing in the winter. Many of you also used to get dandruff in summers. Also, it must be noted that dandruff promotes hair loss.
So, if you get rid of dandruff, you will get 50% rid of hair fall too. So, a win o win situation for you.
After using this shampoo for a few days, I literally felt a difference in dandruff. Previously, it seemed like snow (snowfall) was getting out from my hair. But now, I can hardly see a few dandruff in my hair.
Also, this shampoo prevents dry scalp. Dry scalp could also lead to dandruff production. This khadi shampoo heals & moisturizes the dry scalp and prevents dandruff.
So, for me, this shampoo made a huge difference in the dandruff problem. So, this was all in the dandruff segment of this article of Khadi Shampoo Review.
It gives Luster to Dry Hair
This shampoo has extracts of Bhringraj and Amla. These ingredients are excellent for adding extra shine and luster to dull and lifeless hair.
Look, I use hair waxes a lot. These chemicals are very harmful, and they started greying my hair. But, after using this shampoo, I felt the difference.
So, in this article of Khadi Shampoo Review, I can indeed say that I got rid of grey hair & felt the shine in my hair.
After using the chemical products a lot, I felt a lowering of volume in my hair. So, I shifted to this shampoo.
After around a month of use, I can indeed say that I felt a difference in the volume of my hair. Earlier, it was getting down, but initially, after using this shampoo, the volume decrease slowly stopped & it gradually started increasing a bit.
So, somewhat, this shampoo also promotes hair growth. Although you won't feel a magical change, it will slowly & steadily increase your hair length & volume.
The good points about Khadi Shampoo
After using this shampoo for a bit longer, the good points I have found in this shampoo are as follows. The pros of using Khadi Shampoo are:
It is natural & free from any type of harmful chemicals.

After washing, it leaves your hair clean.

Reduces hair fall up to some extent.

Budget-friendly (Not that expensive)

The fragrance of this shampoo is quite pleasant too.
These were the pros part in our article of Khadi Shampoo Review.
The bad points about Khadi Herbal Shampoo
I have also found some bad points about this shampoo while using it. So, the cons of Khadi herbal shampoo are as follows:
After wash, it leaves your hair a bit dry.

For locking the moisture, you need to apply a conditioner.

You will need a good amount of shampoo to clean your hair daily.
Would I repurchase Khadi Shampoo
Mmm, the answer to this question would be a bit conditional. Until I find a better shampoo, I will use it. So, once I find a better shampoo, I will stop using this.
So, this was all from my side in this article of Khadi Shampoo Review. I have tried to include everything which I felt after using this shampoo. You can blindly trust the authenticity of this review because this is not a sponsored post & I have written this post only after using this shampoo for months.
Besides, if you want to see a detailed comparison between top 10 organic shampoos, you can see that via clicking here.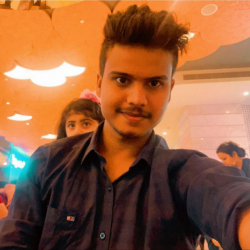 Latest posts by SaurabhDeep
(see all)