Pamper your skin with some love and care. Take some time out of your busy schedule to focus on your skin and indulge in quality face masks for glowing skin. You can treat your skin to a spa-like feel at home and nourish your skin with the luxury of face masks. They help rejuvenate your skin by opening clogged pores and reducing inflammation. Read on for things you should keep in mind while applying a face mask for glowing skin.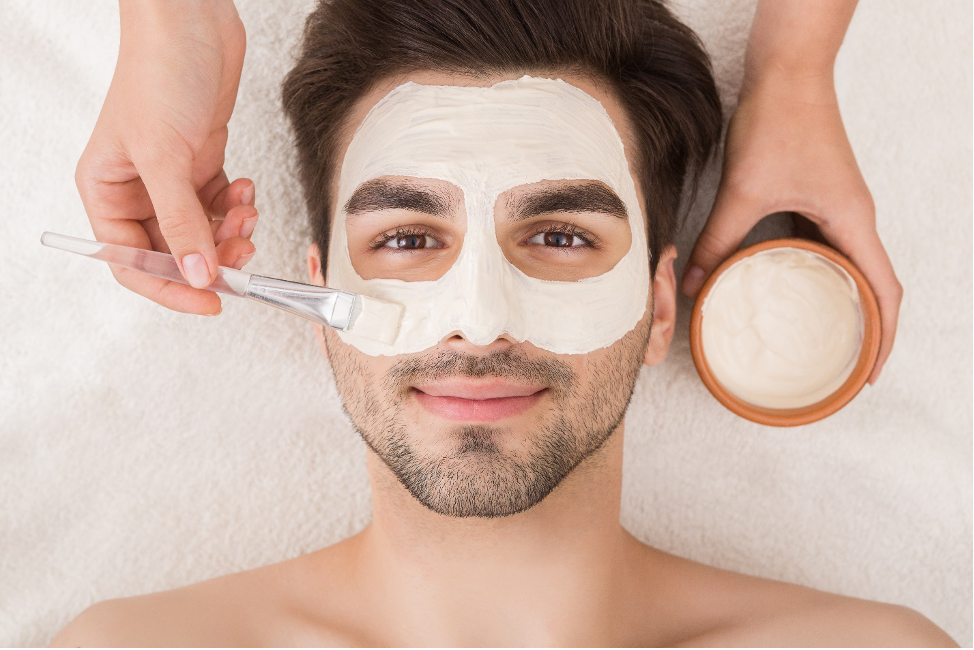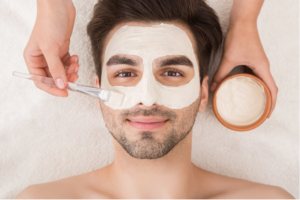 What is a face mask, and why do you need it?
Face masks are an intense treatment that provides hydration and nourishment to your skin. They work on the skin to help unclog your pores and avoid premature aging, acne, and breakouts. But do you know the best part? You can experience a spa-like treatment in the comfort of your home.
According to your skin type and texture, there are different face masks for glowing skin. For instance, a sheet mask would work best for dry skin. If you have acne-prone skin, you should try a clay mask. What are these different types of face packs?
Sheet masks – Sheet masks are best for dry skin as they provide hydration to your skin, making it look supple and youthful. They are packed with antioxidants and contain different ingredients. For better results, store your sheet masks in a refrigerator to enhance their cooling nature.
Peel-off masks – Peel-off masks deeply cleanse your skin while removing excess dirt and oil. They provide moisture and hydration to soothe your skin. Apply it to your skin mess-free. Leave it to dry and gently peel it off.
Clay masks – These masks have multiple benefits. They gently exfoliate your skin and extract excess oil, dirt, and impurities. Clay masks have a thick texture, and you can easily apply them without the fear of dripping off. Leave it for 10-15 minutes, and once dry, wash your face with lukewarm water.
Hydrogels – Hydrogels have moisturizing ingredients that provide deep hydration to the skin to make it look dewy and supple. Combined with collagen peptides, hydrogels can also work for spot treatment on the face.
How to apply a face mask for glowing skin?
After you have decided on the face mask that suits your skin type, it is time to apply it to your face and enjoy the benefits it provides to your skin. Here's how you may apply a face mask for glowing skin:
Step 1 – Use a mild cleanser to clean your face and remove all the dirt and impurities. After cleansing, gently exfoliate your skin using a facial scrub or chemical exfoliation, depending on your skin type. Do this to remove dead skin cells.
Step 2 – Apply an evenly distributed coat or layer of the face mask. Make sure to use the face mask that suits your skin. For example, use a hydrating face mask if you have dry skin. If you have acne-prone skin, use a clay mask. And if you have combination skin, you can use a safe and toxin-free face mask for glowing skin.
Step 3 – Let the face mask dry for 10-15 minutes and gently massage with wet fingers to make it easy to wash off. Next, rinse your face with cool water and pat dry.
Step 4 – After you have completed all the steps, do not miss out on applying an SPF and moisturizer on your face to look and feel your best.
Which is the best face mask for glowing skin?
We suggest you opt for Mamaearth's C3 Face Mask for Glowing Skin. It helps brighten the skin, make it glowing, and reduce acne and pimples. It features Charcoal, Kaolin Clay, Coffee, and Bentonite Clay that help reduce acne marks by removing excess oils from the skin cells.
You can also pick a face mask based on your skin type. However, as a general rule, keep the following in mind:
For normal skin – All kinds of masks are suitable for normal skin. You can choose a hydrating mask that also contains antioxidants. Even if you don't have oily skin, avoid ingredients that are likely to clog pores. A face mask with green tea or fruit enzymes will gently exfoliate and detoxify the skin. Avoid harsh scrubs and chemicals that may disrupt the skin's pH balance.
For oily skin – Look for ingredients that control excess oil without removing the skin's natural oils. Masks that gently exfoliate the skin and keep it hydrated will work well. Over-exfoliation may send your sebaceous glands into overdrive and make the skin oilier. Mamaearth's Tea Tree Face Mask contains salicylic acid and Kaolin Clay, which clears the skin without drying. It works best for people with oily and acne-prone skin.
For dry skin – Non-comedogenic oils, ceramides, and hyaluronic acid work the best for dry skin. While you should look for hydrating ingredients, don't end up using products that will clog pores. Ingredients like salicylic acid and benzoyl peroxide tend to absorb oil, which causes dryness and flaky skin. The same holds for alcohol and fragrances.
Pick plant-based products for your child too
If you are a first-time parent fatigued by sleepless nights, it's a good idea to unwind once a week with a rejuvenating face mask. The stress can show up on your skin that needs to be treated with a natural product. At the same time, ensure that your child gets the right care. Use plant-based products that are gentle on their skin, which includes diaper pants.
Mamaearth's Plant-Based Diaper Pants For Babies offer 12-hour protection from leakage and have 2x absorption. The diaper pants are made with plant-based ingredients like corn starch and aloe vera that are easy on the skin and environment-friendly. In addition, the biodegradable diaper pants are free from chlorine bleaching and do not contain any loud fragrances.
Here's why you should incorporate face masks into your skincare routine
Whether or not you follow a strict skincare regime, use face masks for glowing skin once or twice a week. Face masks remove dirt and impurities and also help address skin problems. In addition, they give your skin a bright glow. You can choose from sheet masks, clay masks, and peel-off masks.
For best results, wash the face with a cleanser, apply the mask evenly and follow up with a moisturizer and SPF. Pick one with natural ingredients that won't cause any side effects. Choose masks based on your skin type to experience a radiant glow. Mamaearth's face masks are made-safe certified and contain natural ingredients that work gently on the skin. These natural products are toxin-free and have zero harmful chemicals.
Must See: How to remove Tan from Arms
Applying a suitable face mask will also help combat the signs of premature aging. When your skin is nourished and looked after, it develops fewer wrinkles and fine lines. So it's time to say hello to glowing skin with face masks that brighten your face!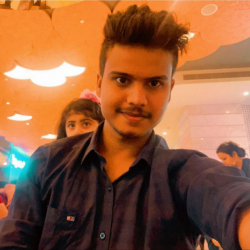 Latest posts by SaurabhDeep
(see all)