Indulekha bringha oil is one of the most common names you will hear from people around you when you'll tell them your hair problems. So, in this very article, I am going to give you the Indulekha Hair Oil Review from my experience.
I have started using this oil around nine months ago & I can definitely say that for me, "9 months me Vikaash Dikha h". Jokes apart, this oil actually worked for me.
If you are a person who doesn't prefer to go to the doctor for every problem, then this is the solution to your hair problem.

Hairfall is one of the most irritating & stress giving things that comes into a person's life. The falling hair seems like a part of your heart coming out of it & you seems helpless.
And in this time, everyone will start giving you some tips. From your boss to your milkman, everyone will come up with some tips. And, believe me, you will even start applying it.
However, when all of the home remedies don't work, our minds start working & we think of changing our shampoo & oil. This is the best thing you should do when you're facing hair fall.
Keeping all the Intro aside, let's focus on the Indulekha Hair Oil Review for which you are here. I have written this review after using it for nine months. I wanna assure you that this review is entirely unbiased & totally depends upon my findings.
Package Contents Review
The Indulekha Hair Oil packet which will be delivered to you will contain the following things:
An oil bottle
An attachment that will work as an applicator
You will be provided with an extra cap which will be useful in case you have lost one.
A handy guide which will guide you the instructions & information about this hair oil & How to Use it.
Also see: Best Ayurvedic Shampoo
How to Use Indulekha Bringha Oil
Using this hair oil properly would be a headache for you. You with hair fall must be wondering how to use it properly so that it works like magic & cures my hair fall problems. Aren't you?
So, below is the best steps of How to use Indulekha Bringha Oil:
First of all, you need to make a hole in the cap of your oil bottle so that the oil can dip out of it.

Then, you need to put the applicator on the top of the bottle & turn the cap. Make sure that you turn it until it gets tight.

Now, the applicator will work like a comb with which you need to pull it through your hair. Make sure to work on the tangles of your hair & detangle it.

Now, arrange the hair in parting & you are all set.

Keep the needles of the applicator in constant contact with your scalp, and squeeze the bottle. Now, comb your hair from the front side to the back.

Once you start squeezing, the oil will get out through the applicator & will go directly into the scalp & hair roots.

Repeat until you reach every part of your scalp.

After applying, gently massage your head & scalp.
Frequently Asked Questions in your mind before buying Indulekha Bringha Oil 
Like everyone, it is pretty obvious that before purchasing & using any product, several questions come to our mind. Especially when we are using personal care products, we become cautious.
So, before buying & using Indulekha Bringha Oil, the following questions can come into your mind.
Is this Indulekha Bringha Oil really effective?

Does this hair oil grow new hair?

Will Indulekha Hair Oil repair my damaged hair & scalp?

What are the benefits of using Indulekha Bringha Oil?

Is there any side effects of using Indulekha Bringha Oil?

How to Apply Indulekha Bringha Oil?
I will try to answer each & every question of yours in the Indulekha Hair Oil Review article.
Colour & Texture of the Hair Oil
Indulekha Bringha Oil is red in colour. It seems more like water melon-ish in colour.
Talking about the texture & consistency of this hair oil, it is very thick in itself. You will also feel a bit of stickiness in it.
The smell of Indulekha Hair Oil
Like the other ayurvedic hair oils, the Indulekha Bringha Oil also has a strong odour. You will not get any added perfume fragrance in this hair oil.
Besides, if you are thinking of applying this hair oil & going out, then unfortunately, it won't work in most of the conditions because it has a very strong smell.
Also, you will feel the oil's smell even after washing it with shampoo.
Side Effects of Indulekha Bringha Oil
Fortunately, there are no severe side effects of this hair oil unless you have some kind of allergy from any specific ingredient on this hair oil. I am mentioning the ingredients of this hair oil in the below segment. Do check it out if you have allergy issues.
As this hair oil is made of ayurvedic ingredients, they are considered safe to use in general. You won't have heard much about side effects from ayurvedic products. So, if you are not giving this product a try just because of worrying about side effects, you are making a mistake.
This Indulekha Hair Oil is made using whole plants, including different herbs, which are known to give nourishment to your hair & make it even stronger from inside. Ayurvedic products never show drastic side effects.
Essential Ingredients
Bhringraj: Rich in antioxidants and minerals. Bhringraj is an ayurvedic herb & is well-known for growing new hair & reducing hair fall. 
Vatadha: Vatadha is a rich source of protein. It is well known to maintain Hair thickness & to help keep your scalp nourished. 
Also See: Best Hair Oil for Men
Amla: Amla is a rich source of Vitamin C. This herb is well known for increasing blood circulation of your scalp & strengthening hair follicles. 
Svetakutaja: This herb is primarily known for its anti-microbial & anti-dandruff properties. This herb promotes a healthy scalp. 
Pros & Cons of Indulekha Bringha Oil
Let's see the good & bads of this hair oil on our article of Indulekha Hair Oil Review.
Does Indulekha Hair Oil Help with Hair Growth?
Mmm, this answer could be different for others. For me, it actually worked. My hair volume was getting too low. But after using this hair oil continuously for around nine months, my hair fall decreased, and I have gained my hair volume.
So, for me, Indulekha Bringha Oil helped out good in hair growth. But, one thing you need to know is that you can't expect magical change from this hair oil. It is like a tortoise. Slow & steady. But it will definitely win the race.
Indulekha Hair Oil Review: Results
Let's finally go into the results of using this hair oil. I was very excited to write this segment from the very beginning of this article. Yet, it should be in the last of my article on Indulekha Hair Oil Review.
For me, Indulekha hair oil work quite efficiently. Although it took nine months to give birth to my hair problem solutions, still it is the best ayurvedic hair oil I have used till now.
In the first 2-3 months, this hair oil helped me out in lowering down the hair falls. This lowered down my hair fall stress.
After four months of continuous usage, I felt an increase in the volume of my hair. I felt overwhelmed that I started using this hair oil more often. But still, I haven't got all of my hair back. So, I will continue to use it for longer.
Conclusion
Let me conclude this article of Indulekha Hair Oil Review.
The first thing I want to say is that if you are sick of using chemical products & costly hair care products & still you are not getting results, you can give this hair oil a try. You can buy it from the link below.
I would like to say one thing that you have already spent thousands of your money on chemical products. Why can't you just spend a few bucks on a hair oil which has no side effects?
Using chemical products will always keep you in fear of side effects. And, fear is not suitable for your health. So, I would suggest you go with this no side effect hair oil from Indulekha. It is fully ayurvedic & made of natural ingredients.
Must See: Best Anti-Hairfall Shampoo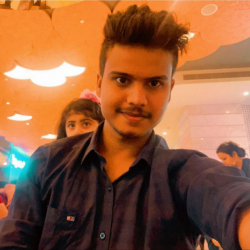 Latest posts by SaurabhDeep
(see all)