Are you confused about How to wash clothes in the washing machine? Then you are at the right place. Washing machines are one of the easiest tools to use because they are efficient.
However, it may take some time to get used to it if this is the first washing machine you buy or try to do your laundry for the first time.
Also see: Best Top Load Fully Automatic Washing Machine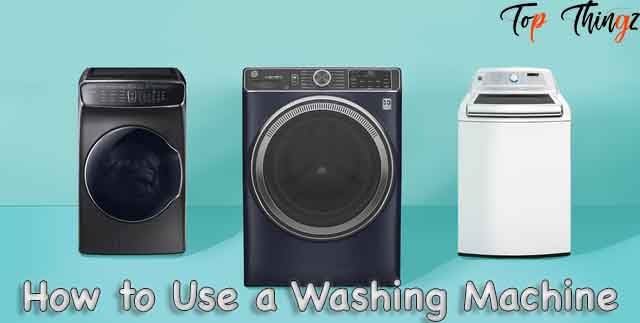 You can learn how to operate the washing machine differently by adding detergent and fabric softener for each garment and preventing your fabric dyes from running through and ruining your white fabric.
However, for solving this problem of yours, I have come up with the solution. In this article, I am adding a detailed step by step tuitorial of using a washing machine. So, let's kick off.
1. Check the label for washing instructions
You can use a washing machine to wash most of your clothes, but you should always check the labels for specific instructions. Some fabrics can be washed with warm or hot water – some can resist the effects of bleach, and some cannot – some should not be washed in a washing machine (for example, some types of silk and delicates).  
You should always check the label carefully. Keep clothing that's labeled "Hand Wash Only" or "Dry Cleaning" on most shirts. 

On most shirts, clothing care labels are on the inside or inside the neck area.

On most pants, these labels are on the inside of the back. 
2. Separate your fabric by color.
This is the most important point of how to wash clothes in the washing machine guide. Fabric dyes tend to lose their color during washing (especially if they're new parts).
Dye running and other fabrics can stain or ruin all the fabric inside the washing machine. In general, classifying clothing by "color" means that you should differentiate by subtlety.
Must See: Best Washing Machine under 15000
The most basic way to classify your clothes is to separate the dark colors from the clear ones and wash them separately. If you want to order your clothing more carefully, you can do this by color. 
Dark in colors, the following are found: black, gray, dark blue, dark red, and dark purple.

The following are clear: Pastel colors such as  White, pink, yellow, pale blue, light green, and lavender.

Dyes tend to make dark denim jeans run, so you should wash them in a separate batch.
3. Sort the clothes by fabric weight.
Additionally, or alternatively, you can protect your clothes, so they don't fall apart in the washing machine with the lightest fabric. Most washing machines change and spin clothes.
If you are washing delicate or light materials, the configuration and the temperature of the wash cycle should be different from a load of heavy fabrics.  
Delicate items (such as underwear, pantyhose, and washable silk) should be washed separately. 

Among the heavy fabrics are thick cotton pants, towels, jackets, or sweaters.  

If you decide to order your clothes by fabric type (instead of washing multiple batches per color), you'll save a lot of energy and money.
4. Keep delicate items in a mesh bag.
Instead of washing delicate items separately, you can put them in a mesh bag to protect them from wear. These bags come in a variety of sizes. In general, they are used to protect only one or a few pieces. They can be washed along with a regular load of clothes. 
Mesh bags do not prevent the color of clothing from moving. That's why you should wash your clothes in a single color load. In most cases, delicates won't hold color, so it shouldn't be a problem if you wash them with a load of lighter colors.
5. Choose a Stained Fabric.
Some stains require special treatment before they can be put in the washing machine. Fats and oils are among the most common spots that require previous treatment. 
Avoid washing or washing stained clothing in the washing machine. Some stains wear down clothing when exposed to heat, making them more challenging to remove.
Follow These Tips To Make Washing Machine Run For Years
The problem of washing clothes has ended with the advent of the washing machine.  Washing machines are used almost every day.  Due to excessive use, the possibility of its spoilage increases quickly.
By the way, technical faults in the washing machine of any good company do not come soon, and it lasts for years. But if you use it in a proper way and do not keep it properly, then it will not support you for long.
At the same time, once there is a technical fault in it, no matter how much you fix it, it does not work as before, and there are problems every day.
So let us tell you today some such tips, by adopting which you can give long life to your washing machine and make it run for years, that too without any technical fault. So let's know those effective measures.
Always put clothes in the machine as per capacity
How much laundry to put in the washing machine depends on its capacity. Washing machines also range from 6.2 kg to 7.5 kg capacity.
In such a situation, always put clothes in the machine according to its capacity. Do not put more clothes in it as loading more clothes increase the chances of machine breakdown.
Choosing the Right Detergent
Most people buy detergents keeping in mind the better washing of clothes. Still, very few people know that detergent directly affects the working efficiency of the washing machine.
So always choose the right detergent keeping the washing machine in mind. You can use liquid detergent to wash clothes. This type of liquid is specially made for washing machines, due to which it dissolves well in water and does not leave any residue in the machine. 
By using it, your washing machine will be clean and will last for years.
Use the pre-wash setting
If your washing machine has a pre-wash setting, be sure to use it. The pre-wash setting will flush out the grime from your machine and help it last longer. At the same time, the machine's working efficiency will also increase, and there will be no technical fault in it.
Protect the machine from
Whenever you put clothes in the washing machine to be washed, check thoroughly that there is no sharp object in any clothes, such as a coin, a pen in a shirt, a safety pin, etc. Along with this, keep your washing machine away from other sharp objects.
Don't forget to run the empty machine
After washing clothes, detergent powder, threads, etc., get stuck in the small pores of the washing machine, which increases the chances of mildew in the machine and can also jam the machine in the future.
So run it at least once a month by filling the machine's drum with hot water and adding bleach to it. With this, the machine will be easily cleaned, and by doing so, the machine will last for years.
Call A Technician
If your washing machine is initially having some kind of problem, instead of fixing it yourself, call a technician and get it fixed. Do not tamper with the machine by yourself. This may damage the machine further.
I hope you understand How to wash clothes in the washing machine and by keeping these things in mind, you can increase the life of your washing machine and get rid of the worry of getting damaged. If you like this information then, stay connected with us.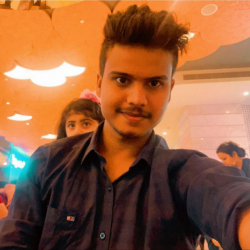 Latest posts by SaurabhDeep
(see all)