No one knows how long the laptop will last. In such a situation, nothing can be said about how long the laptop will last at most. Here I am going to tell you How to Use Laptops for a Long Time.
Do you want to know how to use laptops for a long time? Then, you are at the right place. Most people have started working on laptops and computers.
People can use the computer only in their office and home, so people consider it better to use a laptop. Laptops are a bit expensive as compared to computers, and we also want that they support us for a long time.
A long time does not mean battery backup at all. Long time means that they should last well for a maximum number of days.
No one knows how long the laptop will last. In such a situation, nothing can be said about how long the laptop will last at most.

Must See: Best Gaming Laptop under 70000
But if you have got a suitable device in which there is no problem, then you can use it for a long time by taking care of some things. Here I am going to tell you how to use laptops for a long time:
Take care of External Cleanliness
We can use laptops anywhere. This is the reason why we take it anywhere in the house or the office and sit. The cleanliness of the laptop is also not taken much care of. In such a situation, an excessive amount of dust and moisture in the laptop makes it home.
To avoid them, we should use the laptop in the right place and clean it daily. While running the laptop, we should try not to use it in a place where there is more dust or moisture.
Power Supply
We can use the laptop anywhere, so people put their chargers anywhere to charge it. You may find this to be a very normal thing, but it affects your laptop and laptop charger.
Also See: Best Gaming Laptop Under 80000
Many times the power supply is not good at some places, then at some places, there is a fault in the switchboard, there the power keeps getting less and more. If we put our laptop on charging at such a place, then there may be a problem with the laptop.
Take Care of Hard Disk
Hard disks are essential in any laptop. There is no guarantee of how long a hard disk will last, but research shows that a common hard disk lasts at least 4 years. After that, it may or may not work.
That's why it is essential to take care of the hard disk. You cannot take care of the laptop by opening it, but you can save it from getting damaged by taking care of its partition.
When you buy a new laptop, there is only C Partition in it. You can save your data by creating different partitions in it. If you keep your data in only one partition, then your laptop will hang, and it will also affect the hard disk.
Do not keep your data in C Drive. It is only used to support essential files of the system.
Take Care of Battery and Charging
A laptop runs completely on charging and battery only. The battery of the laptop is also helpful in running the laptop for a long time. If you are taking a laptop, then, first of all, check that how long the battery of the laptop lasts and in how much time it is charged.
See: Best Gaming Laptop Under 1 Lakh
After this, when you use your laptop, then you have to charge the laptop for as long as it charges. After this, take out the charger and use your laptop.
Laptop or mobile, if you do not update your software on time, can cause many problems. Every software gets some update after a specific time.
This update keeps that software and your laptop safe, but people ignore the software update and keep using the old version. Hackers take direct advantage of this and try to harm your laptop.
Therefore, there should be no damage to the operating system and software of the laptop, so you should pay attention to its software.
Do not turn off the Laptop directly
Many people do not shut down their laptops and turn them off directly. Doing so is not good for the health of your laptop. Laptop Expert says that the effect of turning off the laptop directly is on the laptop's hardware.
Also see: Laptops under 20000
The electric supply present in it is directly affected by this. Sometimes turning off the laptop instantly can also cause your laptop to fail quickly.
So shut down your Laptop first. Then close it. By doing this, the laptop will shut down properly, all its software will also be closed, and the laptop will know that it has now been turned off. In this case, there will be no damage to the hardware of the laptop.
Don't hold off too long
It is all up to us to extend the laptop's life and make it last for a long time. By the way, it is not that if you keep the laptop off, then your laptop will be perfect for a long time because the effect of leaving the laptop off can be on the battery. If the battery is not charged for a long time, then that battery may get damaged.
Also: Best Gaming Laptop Under 50000
We have told you many points about how to use laptops for a long time. Apart from this, there are many things that you can pay attention to, but by keeping these points in mind, you can extend the life of your laptop for a very long time.
For the longevity of the laptop, mainly take more care of its hardware. Clean it regularly, giving an excellent electric supply.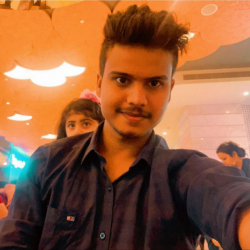 Latest posts by SaurabhDeep
(see all)