Do you wanna know how to clean refrigerator? Then, you are at the right place. Keeping the fridge organized is not an easy task, as it is where everything from leftovers, vegetables, specialty foods, condiments, to sometimes even medicines is kept.
Still, every time you open the refrigerator door, you will find every. Something seems to be lying on the shelf, and you think that when you get time, you will organize and manage it. When you finally get the time, you wonder where to start because it is not that easy either.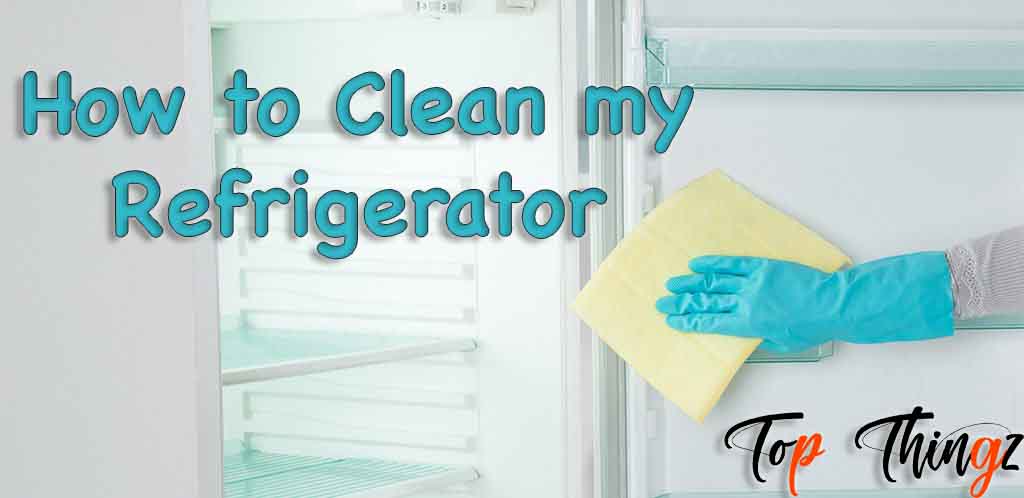 It is a challenging task to check the expiry date of every product, throw them away, check for one-week-old leftovers and then wipe each shelf with a cloth.
If the fridge is not cleaned and organized frequently, the food in your fridge can rot, and all your special vegetables can go to waste, so we have some simple and convenient ways to clean and organize your refrigerator.
Must See: Best Refrigerator under 20000
So that you can get the right goods and things at the time of need immediately. So to make your work easier, we are providing these convenient and straightforward methods to clean refrigerator.
Empty The Fridge
First, empty the fridge. Take out all the fruits and vegetables present in it. With this, there will be no problem in cleaning the inside of the fridge.
Also See: Best Double-Door Refrigerator
Baking Soda
A bad smell from the fridge is a very common problem. Use baking soda to remove it. When you are cleaning the fridge, at that time, mix a little soda and water in a soft cloth and clean it well. By doing this, the smell will stop in no time.
Salt
Use salt while cleaning the fridge. First of all, take water in a bowl and heat it slightly. Now add salt to that water and mix it. After this, dip a cloth in that water and wipe the fridge thoroughly from inside. After cleaning, leave the fridge open for some time.
Lemon
After cleaning, keep everything covered in the fridge. Due to this, the food smell will not go to other things. Apart from this, always keep half a lemon cut in the fridge. This will not cause any foul odor from the refrigerator.
Check also: Best Refrigerator under 15000
Newspaper
Sometimes the ice starts freezing in the fridge. Some women use a knife to remove it. Doing so can also damage the fridge. If the fridge freezes, turn off the refrigerator. When the snow is gone, clean refrigerator with a newspaper.
Use Slide Storage Rack
You like to eat a variety of things, and you bring them together from the market. In such a situation, you desperately need to use the slide storage rack in the refrigerator for storage when you avoid them.
Apart from this, it is an excellent way to store leftover spices and food items. This type of slide storage rack can be slide under the shelf of the fridge.
This will help in managing the space in the refrigerator. With this, both the work will be done, as well as saving space. The remaining food will be kept from getting spoiled.
Put Vegetables in Bags or Baskets
Emptying the vegetable bag directly into the fridge's vegetable box can make it difficult for you to get the vegetables you need.
This will not only take more time but also make your fridge look dirty, so save yourself the trouble, and store your vegetables in separate bags or baskets in an organized manner so that you can easily find the right vegetables when you need them in the kitchen.
Label Items that are Expiring
Check the expiry dates of each item and product to keep the refrigerator completely organized and label the soon-to-be-expired items and keep them in a separate tray. This will make it easier for you to use them quickly.
There will be one more benefit from this, whichever family member opens the fridge will also come to know about the things going to expire quickly, and it will focus on using those things first.
Place Paper or Kitchen Towels on the Fridge Shelf
Often leftover food contains curry or gravy. If it is not kept carefully in the fridge, it can spread on the shelf of your fridge and make it dirty, so to prevent the refrigerator from getting dirty, put kitchen or paper on it.
Layout towels and change them from time to time. This way, you won't have to clean up as much if anything spills or spills in the fridge. You'll get a clean discharge just by changing the paper and kitchen towels.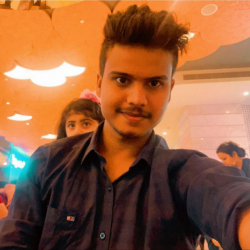 Latest posts by SaurabhDeep
(see all)