Some of the best brands in India that produce wholly natural and herbal products are Himalaya, Forest Essentials, Patanjali, and so on. So when I was looking to buy a face wash, I decided to go for Himalaya Neem Face Wash because it claimed to be an all-natural product made from neem extracts, which would be beneficial for my sensitive skin. In this post, I will give you a detailed Himalaya Neem Face Wash Review.
After using this face wash, this product is the right one if you have acne-prone skin like me. I have continuously used this product for around 1 month and the tube is about to end. So, I thought of writing an in-depth review of this product along with all the needy details coupled with pros and cons. Read on further to find out why!
Check the Latest Price Here: Amazon | Flipkart | Himalaya Wellness | Big Basket
Product Claims
These faces wash claims to have the following benefits:
Works for all skin types,
Removes dirt and oil from pores,
Reduces acne and pimples,
Controls excess oil production.
It has an interesting smell that leaves me feeling refreshed,
I find myself using less makeup when I use this because my skin feels so clean,
My skin doesn't feel dry after washing as other products do because of the neem extract in the product.
It is 100% herbal and natural.
How to Use Himalaya Neem Face Wash

To get the best experience, follow these steps:
Get a clear facial cleanser and wet your face.
Add a small amount of the cleaner to your hands and massage it into your skin for about 30 seconds.
Rinse with warm water.
Pat dry or gently blot with a towel.
Apply a moisturiser that is appropriate for your skin type.
Clean off any excess oil or makeup from your face.
Use at least once per day, and use sunscreen if you go outside often.
Make sure your hands are clean before you touch your face.
Make sure you are in a well-ventilated room.
Clean your hands after each use to prevent infection.
Keep away from children.
My Experience with this Face Wash

I have been using this face wash for a while now, and the texture of my skin has improved. The product is not as harsh as other products I have used, but it still gets the job done. It helps clear up acne or breakouts, and I am delighted with the results.
After using it and rinsing it with water, it gives an oily and slippery texture which gets faded when we wipe our face with a towel. After that, the face feels fresh and energized. Compared to the earlier face texture before face wash, my face seems glowing and shiny.
After a month of usage, I found that the dark spot which occurred due to pimples started fading and the pimples started reducing. Pimples were quite annoying for me and I am glad that I finally found a face wash that is helping me out in getting rid of these annoying pimples.
There isn't much more to say about this product besides that. It's just a simple face wash that does what it claims to: clean your skin and make you look refreshed!
Must See: Best Face Wash for Oily Skin
Pros and Cons as Per My Experience

Pros 
The face wash is made from natural ingredients and contains neem extract, which is known to be effective in treating skin diseases such as acne and psoriasis.
Himalaya Herbals claims that this product is suitable for all skin types. Still, I recommend using a patch test if you have sensitive skin and using the product with caution if you are allergic to any of the ingredients listed on the packaging.
The company also recommends using this face wash twice daily for the best results. Still, like any other product, we recommend moderation, as overdoing anything will lead to negative consequences in time.
Cons
The face wash smell could be more appealing and a turn-off for some people.
It does not have any SPF, so if you're going to be out all day in the sun, you'll need to use sunscreen as well.
It's made with neem oil, which may cause skin irritation in some people.
While Himalaya claims that this face wash is gentle enough for sensitive skin, it can still cause redness and dry patches when used too frequently.
The price may be an issue for some people who want to switch to natural products but can't afford them yet.
Also: Best Face Cream for Men
Would I recommend it?
This face wash can be an excellent option for those who want to avoid harsh chemicals and still maintain their skin's health. It is also a good option for those who wish to keep their skin's natural pH balance.
Himalaya Herbals is a good product for keeping your skin's health in check. It also works effectively when combined with other products from their line as a daily regime to help maintain your skin's health and beauty. I hope you found my review helpful!
Conclusion
I think Himalaya neem face wash is a good product, but I need to be convinced about the ingredients. I would love to know if anyone else has tried this product and has had any luck with it. If you want this product, you can find it at most grocery stores for about a minimum amount.
The packaging could be more appealing, which might be why people only sometimes purchase this brand. It seems adequate for me, though, so if you want to try something new and inexpensive, this might be worth your time!
So, this was all from my side on this article of Himalaya Neem Face Wash Review. Thanks a lot for going through this article. I hope you have gained something from here. If you have any further queries left, do let me know.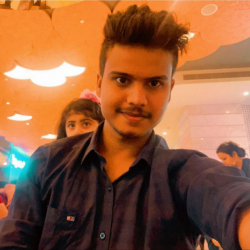 Latest posts by SaurabhDeep
(see all)