Everybody in their home must have a kitchen and especially Gas stove. In previous times, no one really considers what you need in Gas Stove. They just buy the product and use it.
Also See: Best 4 Burner Gas Stove
But now everyone should know the features of the stove and make that stove different from others. Those who love to spend time in the kitchen must know what they are buying.
So here is the buying guide for Auto Ignition Gas Stove. You can also check here the buying guide for gas stoves if you want an overall gas stove buying guide.
Things to consider while buying a gas stove for home
Number of Stoves
This totally depends on the size of the household. If you are living in a joint family, you will need a good amount of stoves. But if your family consists of 3-4 members, you will need 2 burner tops.
It also depends upon how multitasking you are. If you are multitasking, it will take less time for you to complete different dishes simultaneously. So this is what you have to figure out.
Heat control and Use of ignition
See, the whole point here is the flame or heat of cooking. Minimum heat is required to prepare a proper meal. So the flame should be proper for cooking. You also have to check whether the stove is utilizing more energy or not. So the ignition should also be proper and efficient.
What are the metals used?
You also have to check which kind of metals are used in stoves. Most of the gas stoves are made of stainless steel, which helps to avoid rusting in the steamy environment of the kitchen. You will also find a gas stove made of glass which gives an attractive look but need a lot of maintenance. So it is better to take stainless steel because they are durable.
Knowing the size of the burner
Please check when you are buying a gas stove, how many burners they are providing, and its size. You should read the description properly, stating that there are two large burners and one small burner. The size of the burner also depends upon the size of the family. For a small family, it is good to buy 2 or 3 burners. And for a bigger family, 4 burners are required.
Space requirement of Gas Stove
Every family has a Gas stove, but that doesn't mean everyone has big kitchens and rooms. One should know when they are buying the gas stove how much place it can take. A standard gas stove has a starting measurement of 30 inches widthwise. So if your kitchen is big and your family is also big, I suggest you buy a big stove, and if your family is small, you should buy a small stove.
Before every feature and specifications, one should know their budget. They should also target the features with the price, whether the price matches the features or not. You can come across many kinds of gas stoves across the basic category, middle category, and advanced category. So here you have to decide which category I need to buy.
Insist on ISI certification
If the gas has ISI certified, it means it is safe to use. Every appliance should be lawfully certified from somewhere. Before buying any gas stove, keep in mind that it should be ISI certified. After checking the certification, also check on the warranty offered by a seller. From wherever you order gas stoves online or offline, they will give you the warranty period and ISI certification.
Cleaning and Maintenance
Before buying, also check on the description of every product whether the gas stove is easy to use and handle. If we are buying a product, we need every advantage of it. So also check that you don't have to maintain so much. The stain and dent will be easily gone or not.
Some advantages of using a gas stove at home
The best advantage of using a gas stove is you can maintain the level of flame. Whether you need a high flame or low, you can easily change the level without facing any difficulties.
If you live in a joint family, you can cook different dishes at the same time. It saves you a lot of time and effort. And you are able to prepare proper food.
There are places where electricity is a huge problem, so cooking there is difficult. Gas stove helps at those places because it has nothing to do with electricity.
Some Popular Brands of Gas Stove
Like other appliances, Gas Stove also has some popular brands that give us different features at different price ranges. Such as, Bosch, Whirlpool, Samsung, Elica, Hindware, and KitchenAid.
Last Words
Everything has some benefits and some drawbacks, but we have to keep the essential things first. For every product we buy, we should remember to categories the list of their features and decide which product is better to buy.
Buying Gas Stove has various benefits which can't be discussed in this little topic. It is just like an investment to do as once you buy a good Gas Stove, and it will last long. From this article, you will surely get a brief idea of how you can buy a good and long-lasting Gas Stove for your household.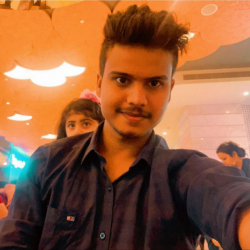 Latest posts by SaurabhDeep
(see all)